Climate justice activism
Sandra Matoškaitė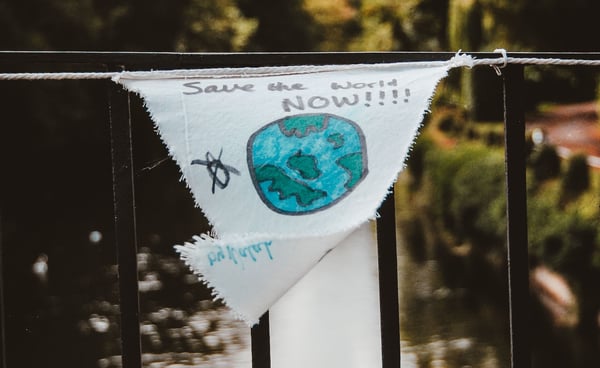 Activism is the use of direct and noticeable action to achieve a result, usually a political or social one [1]. According to Hans Peter Schmitz, "Non-state actors (NSAs) play an increasingly important role in the global promotion and local implementation of human rights standards."[2] For instance, NGOs are mobilizing activists all over the world in order to achieve climate justice.
Based on the information provided by Amnesty International "Millions of people are already suffering from the catastrophic effects of extreme disasters exacerbated by climate change – from prolonged drought in sub-Saharan Africa to devastating tropical storms sweeping across Southeast Asia, the Caribbean and the Pacific. In 2021, scorching temperatures caused deadly heatwaves in Canada and Pakistan and set off wildfires in Greece and Siberia. There was severe flooding in Germany and China, while in Madagascar, a particularly prolonged and intense drought has driven 1 million people to the brink of what is being described as the world's first "climate change-induced famine"."[3] Thus, climate activism is of crucial importance. A climate activist is a person who actively campaigns for climate change to be recognized as an issue.
It is explained that "activism including climate strikes have become a common occurrence around the world, it is important to consider the growth in climate change-focused activism and participation in social movements as a specific type of civic engagement." [4] For instance, tens of thousands of protesters marched through Glasgow over the UN Climate change conference (COP26) weekend this year. There were slogans such as "COP26 Act Now!", "We Need Action Not Promises", people demanded for systematic changes. Activists from all over the world sent messages to the climate negotiators. It is argued that actions should be made in order to tackle the climate crisis.
Want to know more? Join an online webinar "Identifying common issues of climate justice in Nordic-Baltic region" that will take place on 19th of January, 2022 at 15:00 EET. Duration of the webinar - 3 hours. You will have the opportunity to receive knowledge from experts regarding the topic of climate justice in the Northern European region. Together we will review the situation regarding climate change in our region. We will share experiences related to climate justice and learn what each of us can do in order to change the current situation. Furthermore, we will dive deeper into the future activities of the project "Youth for Climate justice!".
This article is a part of the project "Youth for Climate change!" which is implemented by Global Citizens' Academy (Lithuania) together with "Stebėk teises" (Lithuania), Peace Action (Estonia), Crossing Borders (Denmark). This publication has been produced with financial support from the Nordic Council of Ministers. The content of this publication is the sole responsibility of the coordinators of this project and does not necessarily reflect the views or policies of the Nordic Council of Ministers.

References:
[1] Meaning of activism, Cambridge dictionary.
[2] Non-State Actors in Human Rights Promotion, Hans Peter Schmitz, The SAGE Handbook of Human Rights, 2014.
[3] Climate change, 2021.
[4] Climate activism and its effects, 2020.